Gastronomy: Kong, Paris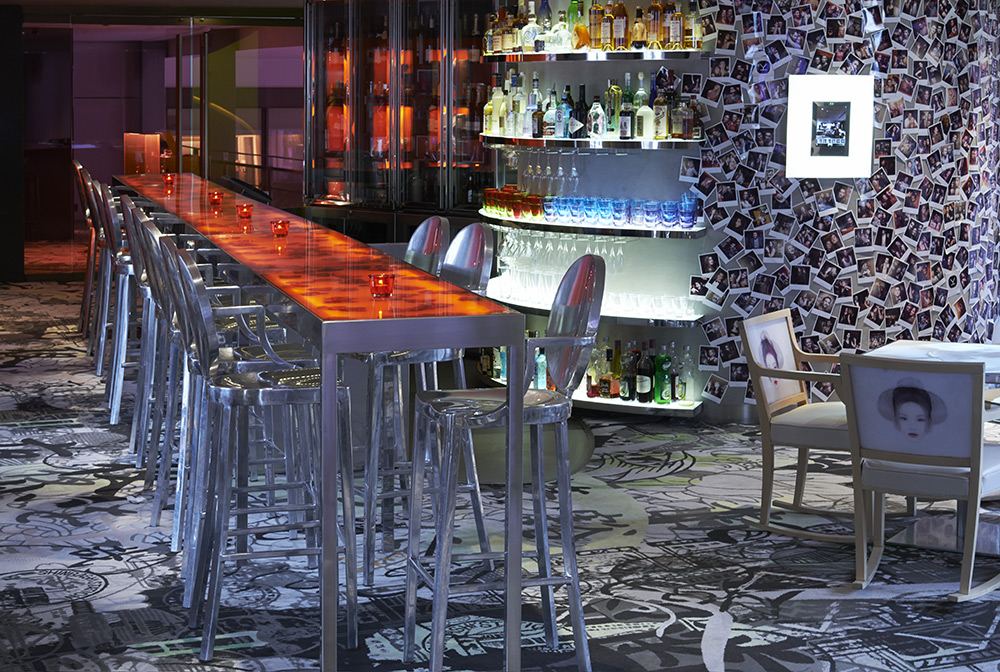 Written by Babs Odunlami
Photography by Kong
I'm a huge fan of rooftop restaurants, there's just something charming and sophisticated about sitting aloft an iconic building to dine and wine. I've been privileged enough to dine in a range of exquisite rooftop restaurants across London, from Coq D'agent to Kensington roof gardens to mention a few.
However, nothing prepared me for my experience at Kong, Paris. A bold, fresh and intelligently designed restaurant nestled like a spacecraft on the rooftop of the Haussmann building yet commanding its own presence amongst breathtaking Parisian architecture.
Owner, Laurent Taieb, envisioned this sometime ago but his vision only came to fruition in the summer of 2003 with the help of renowned French designer Philippe Starck, who took care of the decor. Vincent Ressel, the kitchen and finally Ara Starck, the paintbrushes…adorning the entire restaurant's ceiling with an intricate painting of a geisha. These remarkable artisans worked together in creating a masterpiece of a restaurant, Laurent's magnum opus in my humble opinion.
Ascending the winding yellow staircases leads you to a glass dome with near enough panoramic views of Paris where each bespoke window pane frames a different view: the Pont Neuf, Henri Sauvage's Art Deco design of the Samaritan building, Art Nouveau by Frantz Jourdain, the Seine, the Louis Vuitton HQ….simply jaw dropping.
I can go on about the design of this restaurant but the Asian inspired cuisine is just as great as the setting its served in. Graciously presented and affordably priced for such mouth-watering gastronomy. After you've been fed, it's only appropriate to amble down those winding staircases into the cosy bar to be watered by their passionate mixologists. The atmosphere of the KONG bar carefully entwines both the intimate character of a cocktail bar with the refinement and elegance of a luxury hotel bar.
Experiences they say can't be taken away from you by anything but life itself and this is one dining experience that will last long in my memory. Definitely worth a visit if you find yourself in Paris.